Healthy Crops 🥬
Kokonaut Mizu is a Wi-Fi environmental sensor that you can monitor through your mobile device. Retrieve current temperature, humidity, VPD values to enable a healthier environment & maximize yield.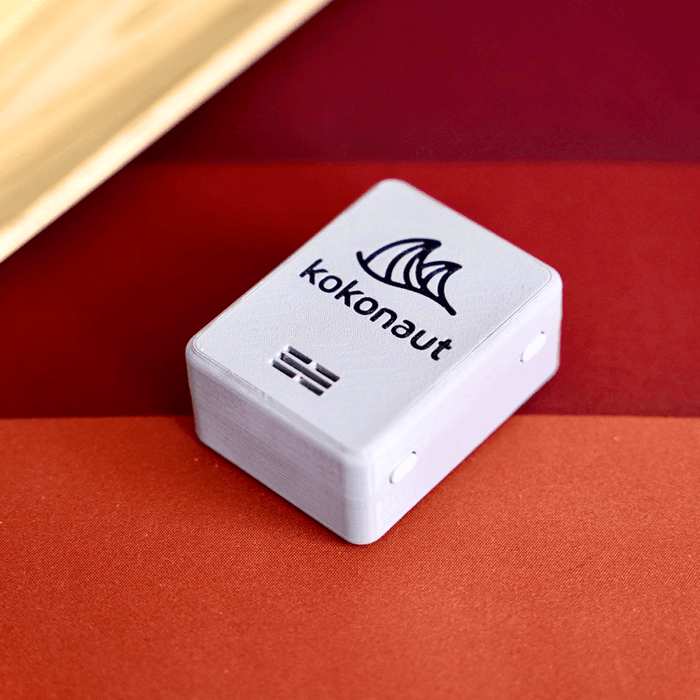 Environment Monitoring 🏡
Kokonaut Mizu helps optimize growing conditions for your plants. Some plants may require higher or lower temperatures, while others may thrive in more humid environments. By monitoring these factors, you can adjust your gardening practices to create optimal conditions for your plants. Helping you create a healthier, more comfortable and productive environment.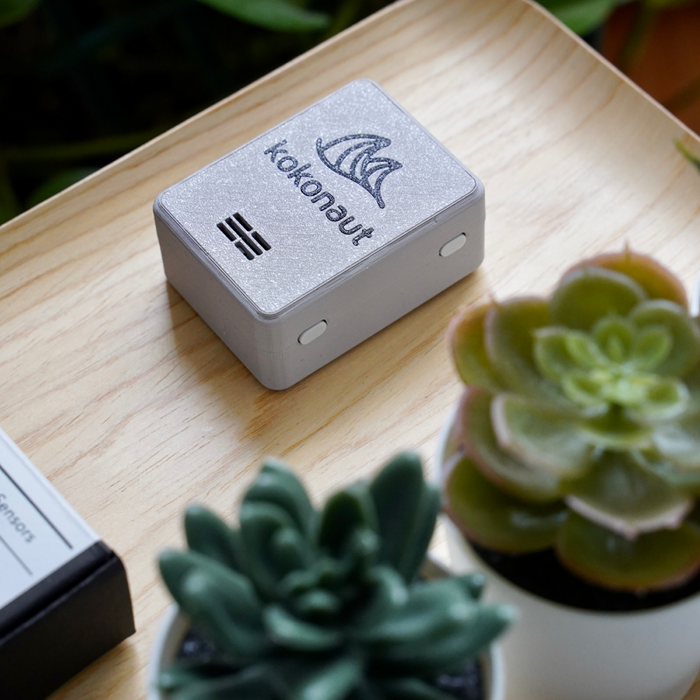 Charts & Insights 💡
Get valuable insights into your garden by tracking environmental metrics over time and identify patterns & trends that can help you optimize growing conditions for your plants.
The temperature chart can help you identify the ideal temperature range for different types of plants, and adjust your gardening practices accordingly. You can also use temperature data to determine the best time to plant and harvest crops, and to prepare for extreme weather conditions such as frost or heatwaves. The humidity chart can help you determine the ideal humidity levels for your plants, and adjust watering practices accordingly. By monitoring humidity levels, you can also detect potential issues such as mold growth & insect infestations, and take appropriate action to address them.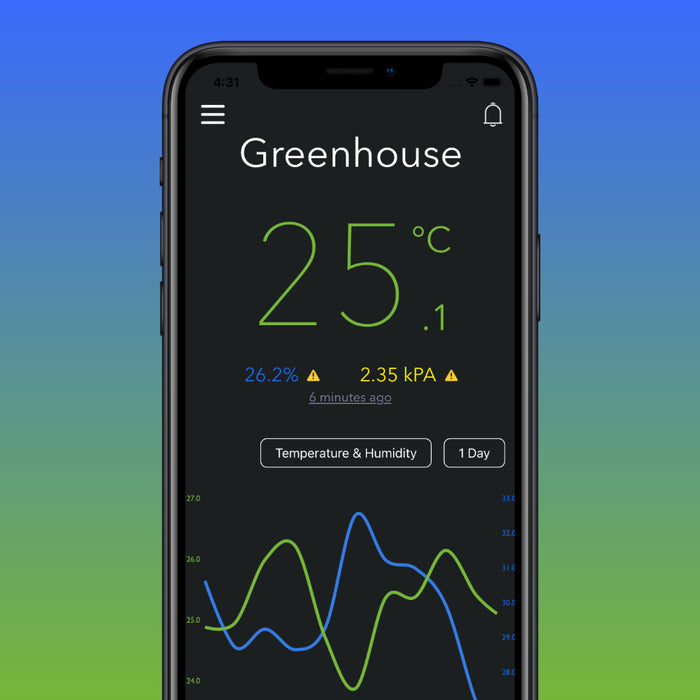 Notifications ⚠️
Kokonaut sends alerts in real-time if temperature, humidity, and vpd values deviate from user defined thresholds. It also Notifies you if the Sensor is experiencing Wi-Fi connectivity issues or if the battery is running low.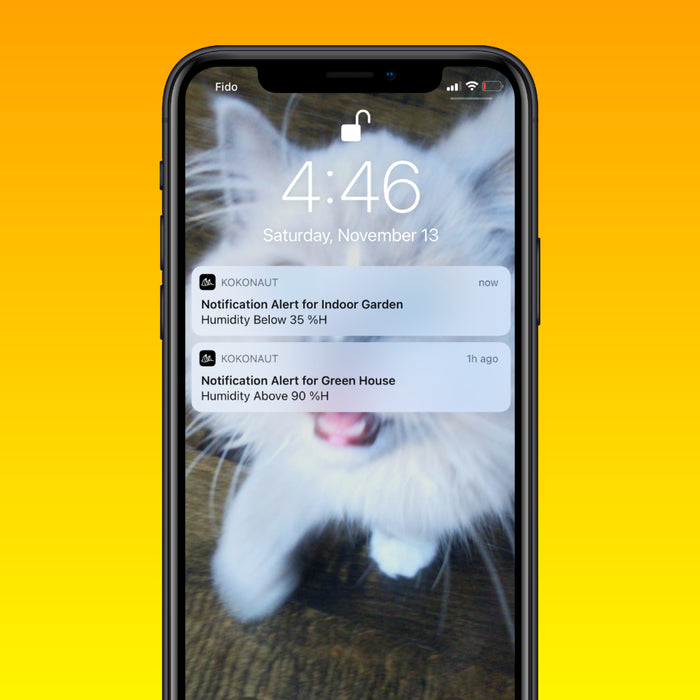 Track Multiple Sensors ♾️
The Kokonaut App makes it easy to monitor all your Kokonaut Mizu's in one view. Quickly get an idea how all your spaces are doing and if there are any anomolies that need to be taken care of. Each Kokonaut Mizu has a unique PIN that you can share with others, so they can Monitor as well!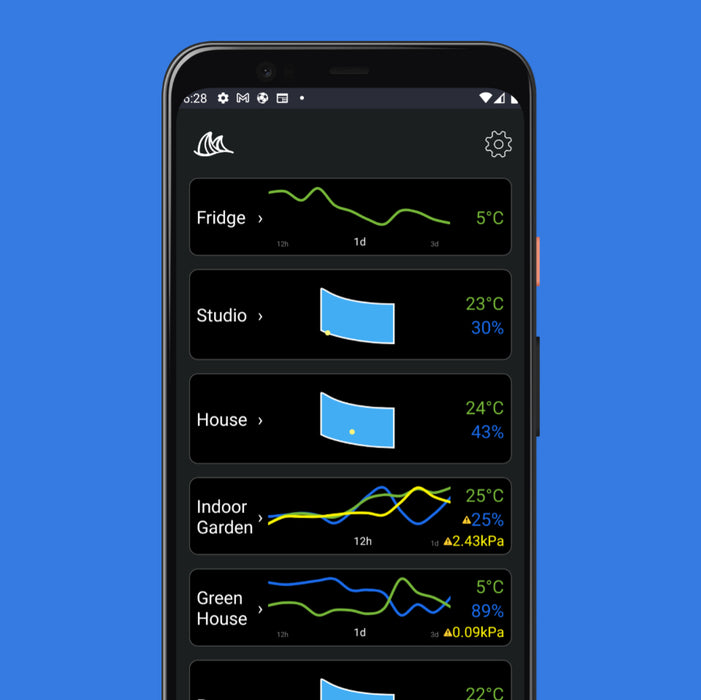 Comfort Zone 🏖️
Quickly get a Visual Indication whether or not current Temperature and Humidity Values are within the Comfort Zone for your Humans, Plants, and Pets!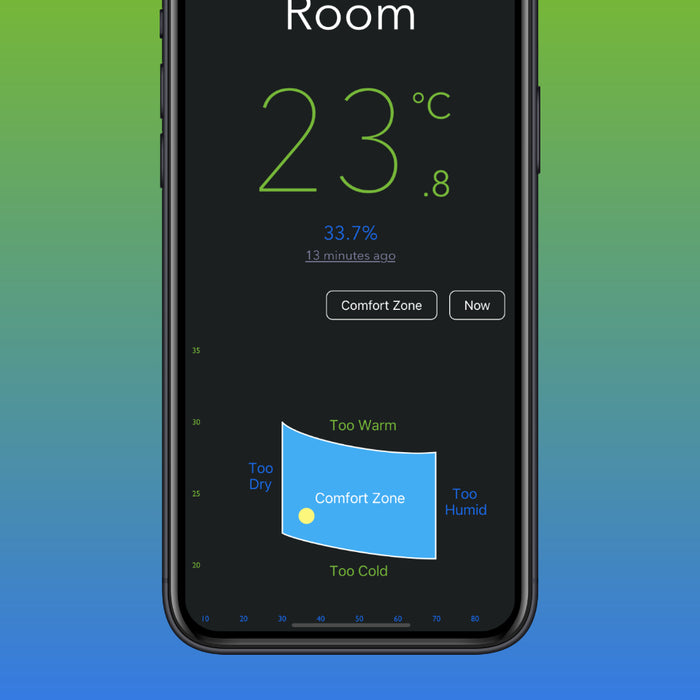 Mizu (水)
24/7 Monitoring Anywhere in the World
Environmental Monitoring

Retrieve Temperature, Humidity, and VPD values on your Mobile Device

Charts & Visualizations

Get Insight on the behaviour of your Space by Visualizating Historical Climate Data

Push Notifications

Receive a Push Notification when Values go past a certain point

Track Multiple Sensors

Keep track of multiple locations. Each sensor has unique PIN so multiple people can monitor
Contact Us
Call or Text us at +1 (718) 838 9986 or Email us at info@kokonaut.com